Explore how Cisco Video Conferencing from DataVox could help your organization save time and travel funds. Improve employee collaboration and enjoy the convenience of meeting face-to-face without even leaving your desk.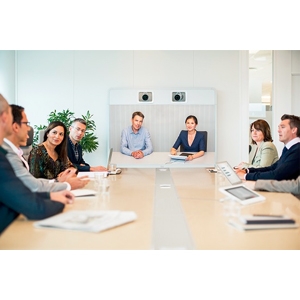 Collaboration Room Endpoints
Turn meeting rooms into video collaboration hubs. Enhance your organization's existing meeting rooms to provide video and help dispersed teams to meet and collaborate face-to-face.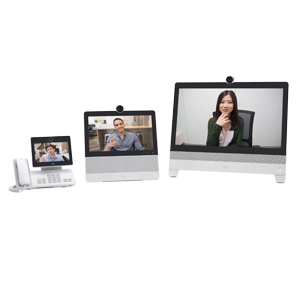 Collaboration Desk Endpoints
Empower every desk and accelerate productivity with an integrated collaboration experience. Discover a new approach to working with integrated and affordable collaboration endpoints that offer capabilities beyond traditional video systems.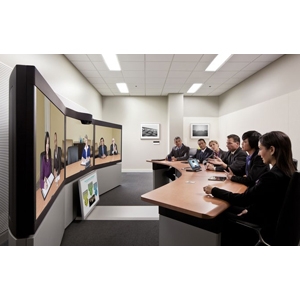 Immersive TelePresence
Bring your team together for "in-person" meetings in a room equipped with all you need for video-conferencing simplicity and ease of use. With Cisco immersive systems, you can walk into a dedicated TelePresence conference room and conduct meetings with colleagues across the globe as if everyone were in the same location. With true-to-life quality and exacting details to enhance in-person collaboration, you won't miss visual nuances.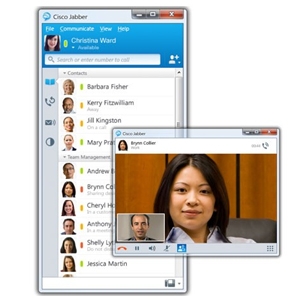 Software Clients
Streamline communications and enhance productivity by integrating presence, messaging, audio, video, and web conferencing. Learn more about the software clients used in video conferencing solutions.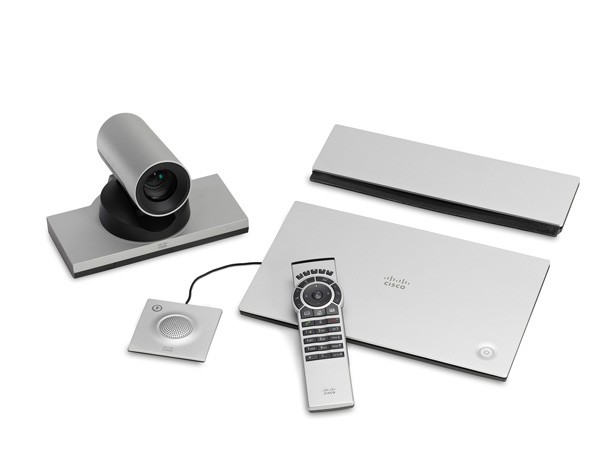 TelePresence Integration Solutions
Use Cisco industry-leading video codecs to tailor systems to meet specific environments and requirements. Design your own system and bring your TelePresence vision to life. High quality is a constant, with a superior level of video and audio. Users with unique applications appreciate the power and flexibility of Cisco solutions, platforms, and products.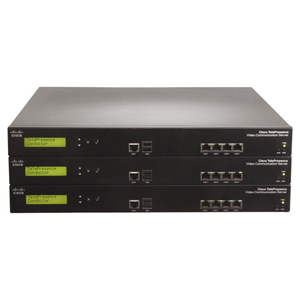 Multiparty Conferencing
Support more video users intelligently across your multiparty conferencing infrastructure to better align to the way that your organization works.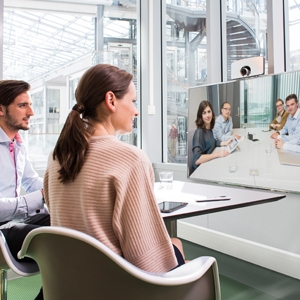 Cloud Conferencing
Extend the reach of multiparty conferencing with flexible consumption models. Integrated cloud conferencing capabilities offer affordable and easy-to-use virtual meeting services, as well as simplified meeting experiences across a multiparty video and unified communications.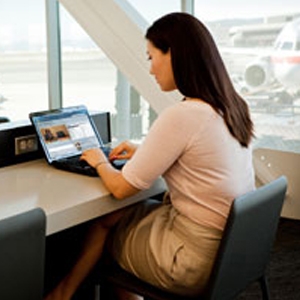 Recording and Streaming
Enhance productivity by making video available when and how users want it, reducing dependency on a device, location, or time. Extend your video conferencing investments using any Cisco TelePresence or standards-based video endpoint to record and stream video content.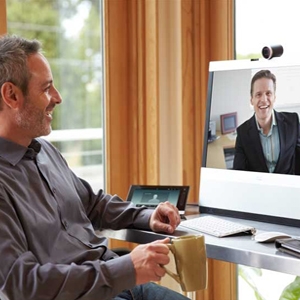 Video Conferencing Gateways
Cisco advanced video conferencing gateways help simplify the end-user experience to make collaboration as easy outside the enterprise as it is inside the enterprise.