NetApp Solutions by DataVox

Power Your Journey to an Agile Data Infrastructure
Intelligent…Infinite…Immortal…
Consolidation Solution Overview
As a certified NetApp Gold Partner, DataVox can help your business consolidate and standardize your disparate DAS, NAS, and SAN environments into a unified infrastructure. Realize cost savings today! You can now boost utilization and increase data center efficiency.
Business as usual is no longer an option in today's economy. The more your storage demands grow, the more you need to reassess your infrastructure strategy. The traditional approach (deploying more systems for each particular application) results in islands of stranded assets that are hard to manage, inefficient, poorly utilized, and expensive to operate. Your systems administrators are mired in complexity and spend their days on routine and repetitive management tasks. The environment can't scale, and your business can't afford more people and resources to keep up the pace with data growth.
Until now, you can simplify your infrastructure by consolidating everything on one of our unified storage systems. CIFS NAS, NFS NAS, iSCSI SAN, Fibre Channel SAN, and FCoE SAN, put it all in one easy-to-manage, easy-to-grow system. Avoid or defer costly data center expansion. Reduce your space, power, and cooling loads through consolidation.
Save money, boost utilization and efficiency. Which means you buy and operate less.
Avoid costly data center expansions
Reduce your space, power, and cooling loads through consolidation
Increase IT staff productivity
Scale as you need, reallocate when you need, without hassle
We offer native support for multiple storage protocols that can help you consolidate, whether it is disparate third-party SANs on the V-Series product line or multiple UNIX and Windows file servers, and different workloads, on a single NAS platform. Obtain scalability, flexibility, and performance–and have all your data in one manageable place.
No matter what your business, there is a NetApp storage solution that can help you consolidate and achieve the efficiency responsiveness, and cost savings you need.
Learn More View Video Whitepaper Get Quote

NetApp Data Storage System Solutions
NetApp data storage systems offer unmatched business agility, superior application uptime, simplicity of management, and breakthrough value for your data center. Explore our many options and find what suits your business.
Learn More View Video Whitepaper Get Quote
NetApp Storage Security System Solutions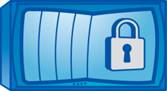 NetApp storage security systems deliver non-disruptive, comprehensive integrity and confidentiality of your data, protecting sensitive information across the enterprise.
As an IT department, part of your charter is to secure your intellectual property and confidential information, comply with industry and government regulations, and preserve your company's reputation by avoiding a publicized data security breach. NetApp offers a portfolio of solutions that help support you in these goals with a multi-pronged approach to data security.
Learn More View Video Whitepaper Get Quote
NetApp Unified Storage Architecture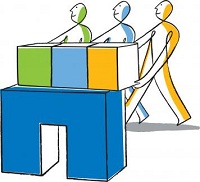 Our NetApp unified storage architecture provides you with the most flexible and scalable storage and data management platform in the industry. Our innovative technology solutions deliver new alternatives to expand possibilities for you and your business.
Your storage demands are growing, and we can help. Our unified storage architecture uses just one set of software and processes across all tiers of storage. This lowers your administrative costs and makes it easier for you to deploy new capabilities across your enterprise.
All NetApp storage systems are configured with the Data ONTAP operating system. A single process for activities such as installation, provisioning, mirroring, backup, and upgrading is used throughout the entire product line. Having a single set of software and processes brings unrivaled simplicity to your complex enterprise data management.
Unifying storage and data management software and processes reduces the complexity of data ownership, enabling you to adapt to changing business conditions without interruption, and results in a dramatic reduction of your total cost of ownership.