DataVox to Host April 2nd Cisco Collaboration Summit at Houston, Texas Headquarters
Mar 18, 2015
Cisco Collaboration
Cisco Collaboration can help with the quality of a business' communication among management, departments, divisions, offices, clients, prospects and partners.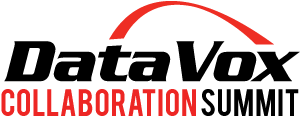 Datavox is the recipient of multiple Cisco Customer Satisfaction Excellence award winner, two-time Cisco Partner of the Year award winner, and Cisco Global Premier Partner of the Year award winner. On April 2nd, 2015, DataVox will be holding an open house at its Houston, Texas, headquarters. This year's event will bring together Cisco representatives, Cisco ecosystem partners and companies of all sizes to discuss how to improve both internal and external communications via the refinements, enhancements and additions contained in the Cisco Collaboration Systems Release 11.0, including Cisco Jabber and Cisco TelePresence.
The next generation of Cisco VoIP phone system endpoints, desktop, video conferencing, conference room and immersive collaboration experiences will be showcased as well as several non-Cisco/Cisco-applicable enhancement offerings. Other topics to be discussed include how these Cisco collaboration endpoints can:
Transform business processes with interactive video
Make knowledge resources easily accessible to team members at the desktop or when mobile
Speed deployment, enhance collaboration security and reduce IT costs
Improve decision making by reducing communications delays
Build trust and understanding across time zones within cross-functional and diverse teams
Reduce employee travel, real-estate costs and environmental impact
Encourage information sharing and knowledge building with employees, partners and customers
The open house is designed to address the collaborative and unified communications needs and interests of both IT and C-level executives, looking at strategic, technical and financial considerations. For more information on Cisco collaboration equipment for businesses or to attend the event, contact Neil Ferguson, Senior Vice President of Marketing at neil@datavox.net, or visit this page to register. For more information on our Cisco products, visit this page.
About DataVox
Established in 1988, DataVox offers businesses the convenience of working with a single advanced technology partner to design, coordinate, implement, service and maintain all aspects of their information technology systems. DataVox services include VoIP phone systems, Unified Communications, network cabling, data center design and installation, Cisco data network infrastructure, server virtualization, data storage solutions, Cisco SMARTnet and maintenance services, audio visual and conference room solutions, digital signage, Cisco WebEx, videoconferencing systems, network security, IP security cameras, access control, intrusion detection, and network services from Comcast, AT&T and level 3. DataVox's award-winning, Houston-based customer service team and maintenance technicians are on call 24 hours a day / 7 days a week. More information regarding DataVox and its products and services is available at https://www.datavox.net/ or by calling (713) 881-5300.