Wireless Network Solutions
Cisco, Aruba & Cisco Meraki
Do you need to improve network availability and performance to maintain service-level commitments? What are your plans for keeping your operations personnel up to speed with the implementation of your new networking technology?
DataVox has partnered with the industry's leading wireless solutions providers including Aruba, Cisco, and Cisco Meraki to help provide seamless connectivity that is more cost-effective and operationally streamlined. Your networks will be able to support greater traffic, be constantly available, and provide a seamless performance whether users are at their desks or at a mobile workspace.
Cisco
Cisco Offers Reliable, Well-Connected Wi-Fi
Cisco has a broad portfolio of wireless access points that can meet any customer need, in both price and feature mix.
Cisco Aironet Series Wireless Access Points provide highly secure and reliable wireless connections for both indoor and outdoor environments.
Cisco wireless controllers provide the visibility, scalability, and reliability needed for highly secure, enterprise-scale wireless networks.
Cisco Meraki Access Points
Cisco Connected Mobile Experiences (CMX)
Cisco Small Cell Technology
Cisco Wireless Intrusion Prevention System (wIPS)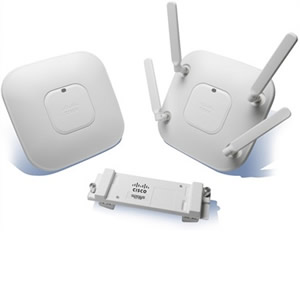 Aruba
Complete portfolio with unique differentiators: Aruba has the most complete 802.11ac Wave 1 and Wave 2 indoor and outdoor access point (AP) portfolios. Aruba technology delivers the highest performing WLAN with unique differentiators like ClientMatch, role based policy management and Aruba AppRF that enables robust mobile UC and Wi-Fi Cellular Calling.
Optimized for the digital workplace: Aruba's 802.11ac Wave 2 Access Points (APs) scale up to support multi-gigabit Ethernet uplink rates to deliver high performance to support the growing device densities and traffic due to BYOD and IoT. The Aruba Mobile First Platform enables integration with business and IT applications through rich APIs to enable the digital workplace and integrate networking, security and location technologies.
Trusted by large enterprises: Aruba WLANs have been deployed at large-scale customers globally such as The Home Depot, United Airlines, Time Warner, and Starbucks.
Cisco Meraki
High Capacity: Experience faster connections, greater user capacity, more coverage, and fewer support calls with Cisco Meraki access points.
Unmatched Visibility: The Cisco Meraki dashboard gives visibility into the network users, their devices, and their applications.
Location Analytics: Integrated Bluetooth Beacons, streamlined guest access, and rich location analytics provide an unmatched opportunity for customer engagement.