DataVox Now Offers Audio Visual Solutions!
Jun 28, 2012
BY MOLLIE DOBERSEK
As the leading IT Solutions provider in Houston, we are pleased to announce that we now offer Audio Visual Solutions for you and your company. With our in-house team of highly trained A/V engineers and network specialists working for you, they will design and install a solution that fits all of your needs. Our programmers will work directly with you to ensure your ideas are turned into a reality.
We cover Audio Visual Solutions on all levels, from:
Visual: Monitors, Projectors, Smart Boards
Audio: Telephones, Amplifiers, Speakers, Microphones
Control: Digital Media by Crestron
Connections: Cables, Switches
DataVox integrates A/V technologies from leading manufacturers Crestron and Extron Control Solutions, Cisco Telepresence, Cisco Switching and Routing, and Biamp Audio Solutions.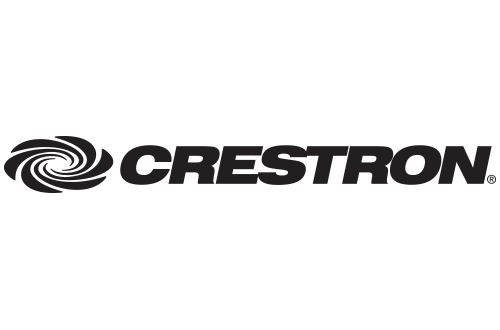 We will work with your company to design and build the solutions your company needs to communicate effectively!  Your budget quotes, detailed drawings, and planning consultations are all included to eliminate costs after the project is complete.
Allow us to plan your next A/V implementation!
Board Rooms and Conference Rooms: Enhance your board meetings and impress colleagues by enhancing your communication with Audio Visual solutions. Our A/V conference rooms help businesses of all sizes improve their ability to communicate, discuss, and share ideas throughout the organization. Our advanced, but simple to use A/V systems are a great solution for companies seeking modern conferencing abilities.
Contact us to see how your organization can benefit from the tailor-made conference rooms we can provide!
Training Rooms: Take the learning process to the next level by integrating A/V technology that will provide an "ease of use" solution to connect instructors with trainees to make for an effective educational experience.
Training Room Solutions include:
Projectors, Monitors, and Screens Custom Designed to the Facility
Interactive Smart Boards and Touch Screens
Touch Screens to Control all Media within the room
Video Conferencing for Remote Attendees
Multiple Audio and Video Inputs
Control Systems to Integrate All Media Types
Interested in having us build you a state-of-the-art learning facility? Contact us today for more information and to get started!
Video Conferencing: In today's fast-paced, global business world, it is important to be able to communicate with the touch of a button. By integrating Video Conferencing into your workplace, you can take advantage of face-to-face communication regardless of the miles apart and cut back on the cost of travel.
Click here for a list of Video Conferencing Solutions we offer.
Contact us and we will set you up with the right Video Conferencing Solution for your company.
Digital Signage: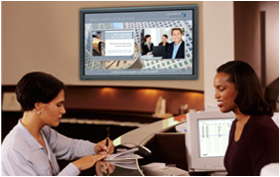 Digital Signage can be used for many different organizations in many different ways, the possibilities are endless when it comes to Digital Signage. It enables you to deliver information, including live and on-demand video, graphics, animation, text or other web content on a high quality display. Content is king, and there is no better way to display it and get the message out than with a Digital Signage Solution.
For more information on Digital Signage and what it can do for your company, read this White Paper.
Discover the DataVox Difference and how we can implement the right Audio Visual Solutions for your company! We look forward to sharing our new solutions with you, contact us today!